Entrepreneur Magazine Lists Helpers as a Top Low-Cost Franchise for 2019
We are pleased to announce that Home Helpers has once again been listed by Entrepreneur Magazine as a Top Low-Cost Franchise for 2019. This marks Home Helpers' fifth consecutive year appearing on Entrepreneur's Franchise 500 Top Low-Cost Franchise list. Home Helpers proudly holds the honor of being the only senior in-home care franchise to have accomplished such a feat.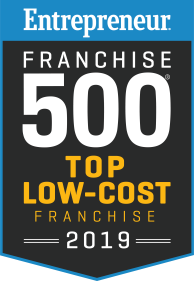 Entrepreneur is the country's leading national business publication. For more than 40 years, the magazine has provided prospective entrepreneurs with important information and business advice about promising franchises. The magazine conducts a review of the top franchise opportunities throughout the United States.
A major feature of a Home Helpers® franchise that likely contributes to our consistent listing involves the support our franchisees receive. Franchisees have access to dedicated Home Helpers® Performance Coaches who offer consultative assistance aimed at growing and scaling your business.
We also provide ongoing training and support, such as field visits, coaching sessions, best-practice webinars, a vast support network; our National Conference that features up-to-date for continuing your franchise's growth.
Contact Us to Learn More About Franchising Opportunities
Home care provides a cost-effective alternative to nursing care. The demand for in-home care services is stoked as nearly 90% of senior-aged adults want to live in their home and 60% of adults over 60 live in a region that is more than 280 miles from their nearest adult child. As a result, there is significant potential when it comes to growing a Home Helpers franchise in your area. Home Helpers has nationwide locations that serve over 900 communities and countless clients annually, pulling in over $1 billion in system revenue since 1997.
Call us at (844) 899-8801 or visit us online to learn about how you can start a promising business that has the potential to have a positive impact in your community.
Posted By
Home Helpers