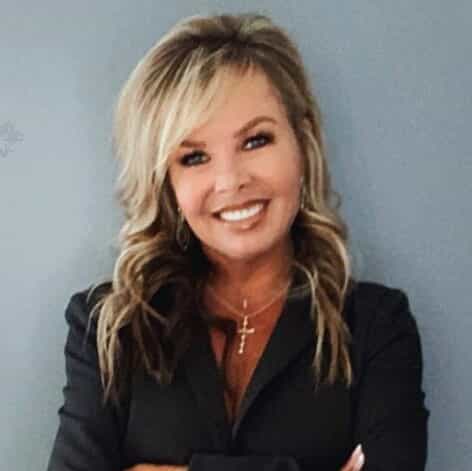 Our team continues to grow as we bring this year to an end, and it's never been a more exciting to be a part of Home Helpers® Home Care. With the recent addition of our new Senior Director of Marketing and Senior Brand Manager, Alison Lang and Emily Hall, we're excited to announce another recent addition to our team that is set to continue providing excellent support to our brand's mission, local franchise owners, and dedicated Caregivers. Jenelle Schneider is joining our team as our Senior Director of Training.
Home Helpers® Continue to Grow
Under the supervision of our Chief Performance Officer Kimberly Demaree, Jenelle Schneider will fill the role of Senior Director of Training from her office based in the Dallas and Fort Worth Metro. Her responsibilities within the Home Helpers organization will focus on managing, developing, and executing training curriculum for both existing and new franchisees.
A graduate from Texas A&M University, Jenelle has over two decades of experience in the franchising industry. We're confident that Jenelle will continue to use her expertise, passion, and real-world experience to continue helping franchisees grow their profitability all across our franchisees' extensive network. Some of her previous roles have involved consultation services, field operations, training, and onboarding with nationally recognized and successful brands like Sylvan Learning.
"I enjoy spending time with my friends and family, either hosting in our own home, boating on the lake, watching football, or traveling. I am passionate about working out and spending time gardening. I have 2 great 'bonus' sons – Jack and Luc. In addition, we have 2 bulldogs who bring great joy to our lives. I am looking forward to being a part of a franchise system that makes a significant difference in people's lives."Home Helpers® Home Team is excited to have Jenelle onboard as we continue to grow in 2021 and beyond.
Home Helpers® Home Care continues to be one of the industry-leaders in providing in-home care services. As an essential business, we've been proud to continue helping our seniors stay healthy and safe during these unsure times. As we finish up the year 2020, we're excited to look forward to 2021 with the addition of several new team members and continued growth in all areas.
If you're looking to join us in making a positive difference in the lives of seniors, give our team a call at (844) 899-8801 or contact us online. You can also learn more about our current health care franchise opportunities by going here.