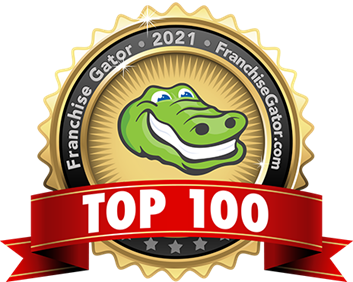 Home Helpers is ranked as the number 33 franchise on Franchise Gator's Top 100 Franchise List for 2021. This ranking accompanies 99 other franchises that have been identified by Franchise Gator on other lists such as their Top Emerging Franchises and Fastest-Growing Franchises list.
This is the 8th year that the online franchise directory has published a Top 100 ranking and was created to help those seeking to invest in a franchise opportunity. "Franchise Gator created the Top 100 list to help future franchise owners in finding an opportunity that was the right fit for their experience, interest, and financial capabilities, " said Eric Bell, General Manager at Franchise Gator. "Congratulations to Home Helpers," said Bell. "We are excited to present them as a top franchise investment for 2021."
How Was the Rank Chosen?
Franchise Gator, one of the leading destinations for those seeking to invest in a franchise opportunity, reviewed 100's Franchise Disclosure Documents (FDD's) to formulate their rankings. Growth in units, turnover, and financials are just a few of the items taken into consideration. The staff also takes a look at awards, the Executive team, and participation in the franchise community.
Home Helpers Caregiving Opportunities
As a franchise opportunity that has already been named a top franchise in 2021 – it's only February, this ranking from Franchise Gator has once again proven our franchisee's successes. If you're looking to make a positive difference in the life of seniors all around you, it may be time to start exploring our proven structures and opportunities. When you're ready to request more information, give our team a call at (844) 899-8801 or contact us online to get started!