Home Helpers® Wins "2019 FBR Rockstar Franchise" Award from Franchise Business Review
Franchisees and entrepreneurs across the country know Home Helpers® is a powerful in-home care franchise brand. We enable our franchisees to offer their customers a unique, desirable service. It is our focus to make it simple and fun to run a profitable, long-lasting franchise location.
In recognition of our brand's strength and the overall success of our franchisees, Franchise Business Review (FBR) recently named Home Helpers® as one of its "2019 FBR Rockstar Franchise" award winners! Part of the selection process FBR uses includes talking to individual franchisees about their satisfaction within a nominated franchise company. Businesses that have attained a high franchisee satisfaction rating overall are prioritized for the FBR Rockstar Franchise award selection.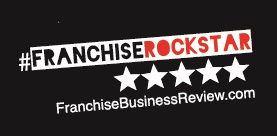 Entrepreneurs and franchise industry leaders alike recognize Franchise Business Review as one of the most legitimate and trustworthy organizations that rate and review franchise opportunities across the United States. To be highlighted by FBR as a "Rockstar" is truly incredible, and we must give big thanks to all our franchisees. Thanks to your dedication to carrying on our core values here at Home Helpers®, we have all been able to grow and thrive. Thank you again!
You can learn more about Franchise Business Review by clicking here and visiting the group's official website. To see if you would like to become part of the growing Home Helpers® family and open an in-home care franchise location of your own, you can call (844) 899-8801 at any time. We make it simple to learn about initial investments, the steps to ownership, and available territories, so you can get started sooner than you might think.
Posted By
Home Helpers